LPG Cylinder Production Lines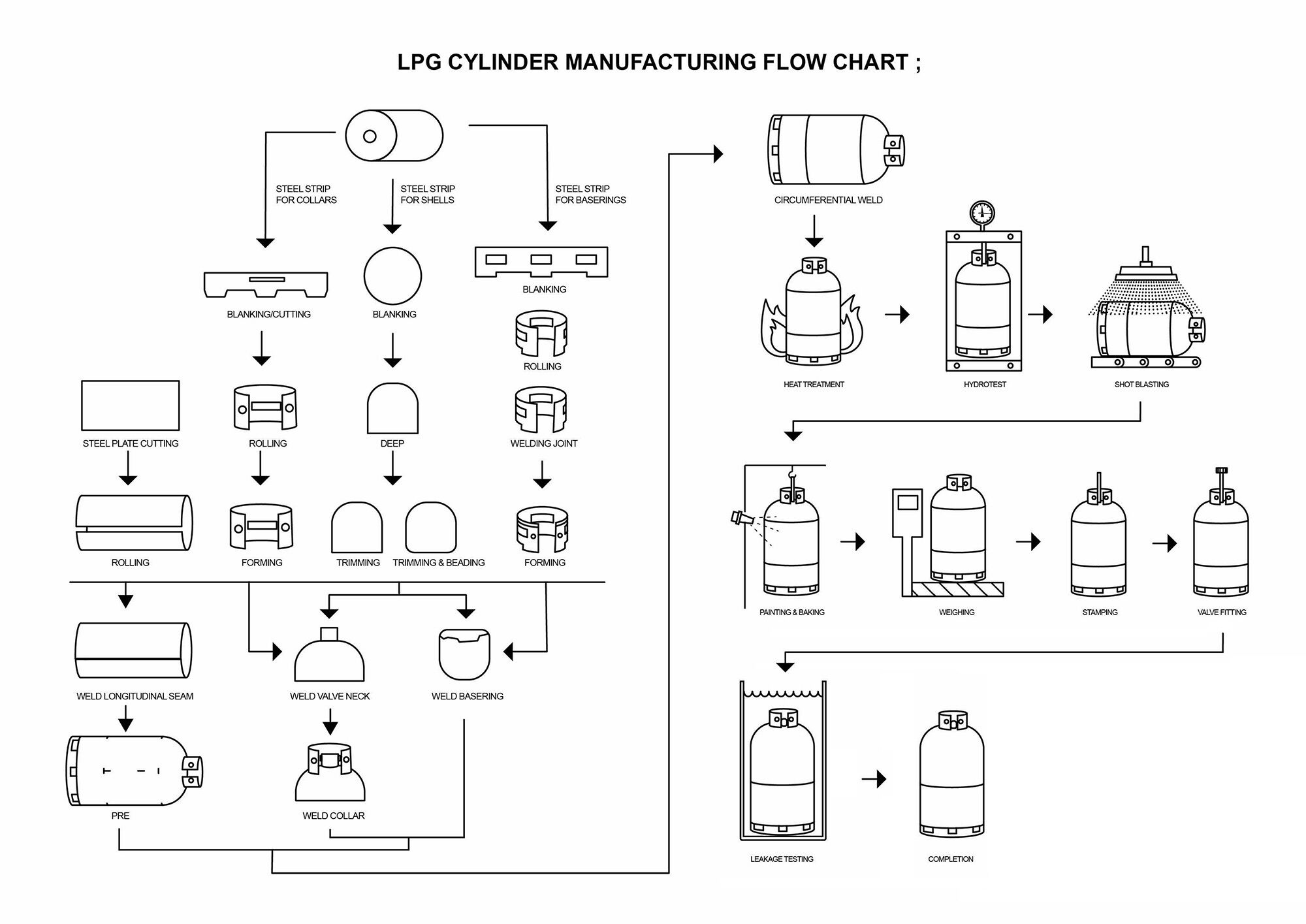 We produce and supply complete LPG cylinder production line for the manufacturing of different types of LPG cylinders. The production capacity of LPG Cylinder Production Line can be customized by customers' requirement. The usual speed of the line starts from 50 ~300 pieces per hour.
LPG Cylinder & Auto gas Tank Body Production Line
The blanks are cut by the hydraulic press & blanking tool set or by the rotary shear from the steel coil to required dimensions automatically. The blanks are loaded manually / automatically to specific hydraulic deep drawing press to be formed as upper and lower halves of LPG cylinders & Auto gas tanks. Then deep drawn parts are trimmed and joggled on trimming and joggling machine before welding to have matching upper and lower pieces when assembled together.
Blanking with hydraulic press and blanking die set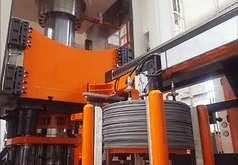 Deep drawing hydraulic press with tool sets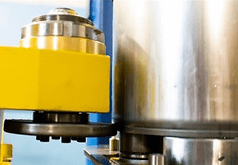 Trimming and joggling machine
LPG Cylinder Foot Ring and Guard Ring Production Line
Various types and sizes of guard rings and foot rings can be produced in flexible production line. The line consists of decoiler,straightener,feeder, blanking & forming & stamping presses and related tool sets,round bending machines,CNC punching unit, welding machines which are designed and produced by "KLT".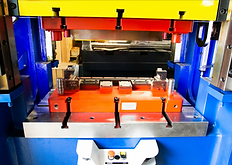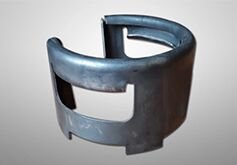 Presses & tool sets for blanking-stamping-forming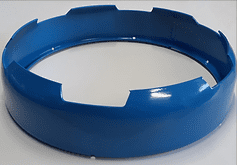 LPG Cylinder & Auto gas Tank Body Welding Line
The guard rings and foot rings are welded onto upper and lower cylinder halves by automatic welding machines. The valve boss (neck ring) is welded onto the upper cylinder half and then the upper and lower halves are welded together by automatic circumferential welding machines. For three pieces LPG cylinders are welded by specific automatic longitudinal and circumferential welding machines. All welding machines are equipped with well-known welding rectifiers to achieve uncompromising welding quality.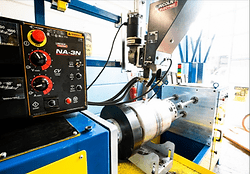 Circumferential body saw welding machine
Longitudinal saw welding machine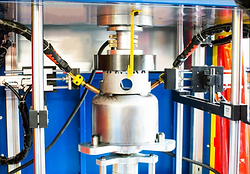 Mig/mag guard ring & foot ring welding machine
LPG Cylinder & Auto gas Tank Heat Treatment and Hydrostatic Testing Line
All welded LPG cylinders and Autogas tanks will be heat treated for normalizing after deep drawing and welding process. The cylinders pass through the high-tech oven from entry to exit side on the conveying system for the proper heat treatment process with preheating, heating and cooling steps. All cylinders are heated up to 930 0 C and are kept that temperature for a curtain time.
All cylinders which are cooled gradually after heat treatment process will be hydrostatically tested under 34 bars to visual check of the forming and welding defects. If requested, full automatic in-line hydrostatic test unit can be used for reducing handling and increasing productivity.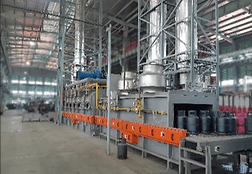 Normalizing furnace with roller conveyer
Hydrostatic testing machine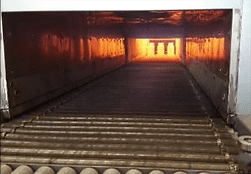 Normalizing furnace with roller conveyer
LPG Cylinder & Auto gas Tank Shot Blasting & Metallization & Painting Line
All LPG cylinders and Autogas tanks will be shot blasted to remove all rust after heat treatment and to prepare surface for metallization and painting. After that all LPG cylinders conveyed on the overhead conveyor are zinc coated by automatic arc spray metallization guns & painted automatically by electrostatic powder painting method by the spray guns and cured in the tunnel type modern paint curing oven. If requested, the second color wet painting can be applied on the same line.
By using high-tech manipulators which are developed and produced by us, cylinders can be loaded & unloaded to shot blasting machine and painting line overhead conveyor automatically.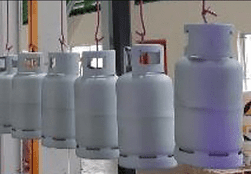 Automatic metalization solution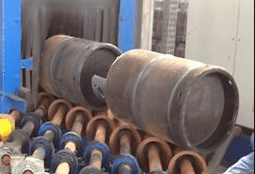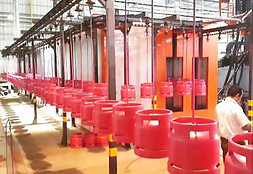 Automatic electrostatic powder painting line
LPG Cylinder Finishing & Air Leakage Testing & Logo Printing Line
The tare weighing and ink-jet printing, valve thread cleaning & valve screwing, air leakage testing and vacuuming processes are performed in in-line finishing and air leakage testing line automatically.
Single color logo and labels are printed by serigraphy machine and multi-color logos are printed by tampography machine automatically.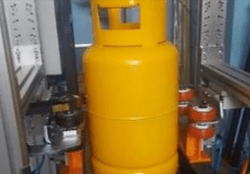 Automatic tare weighing and inkjet printing unit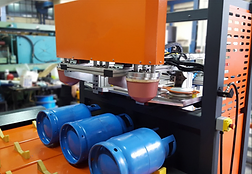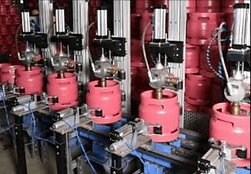 Air leakage and vacuuming unit
Want to get free consultation or quickly customize the exclusive production line plan? Just call us or submit the form here.